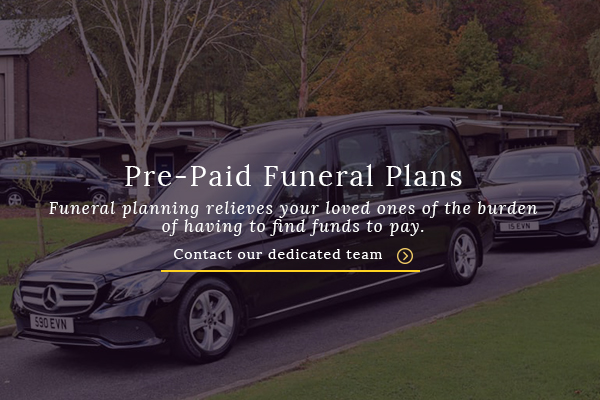 Funeral planning relieves your loved ones of the burden of having to find funds to pay for a funeral at a time when they may be feeling overwhelmed and vulnerable. A funeral plan can be a thoughtful and responsible approach to a sensitive subject.
We will be very pleased to assist you in arranging a plan with Golden Charter which is the UK's main Pre–Paid Funeral Plan company.
At G. Roberts Funeral Directors, we pride ourselves in providing a caring and professional service. By planning your funeral with us, you will receive local knowledge and expertise, which will provide peace of mind knowing that all your wishes are taken care of in advance. With a funeral plan you choose the funeral you want and pay for our services included in your plan at today's prices, relieving your loved ones of any worries about your funeral arrangements.
Independent Way plans are tailored to suit your specific requirements using today's prices. Our funeral plans start from £1730.00 plus, disbursements and administration costs. All our funeral plans are bespoke and priced to suit the requests of the plan holder.
With the Independent Way Plus plan, we will make sure that your loved ones will be spared much of the stress and uncertainty of organising a funeral. You'll have specified every detail in advance and taken care of all the costs that are within our control. Plus, you have the option to include a Simple Will within your plan to make sure that all your wishes are known.
Your Pre–Paid Funeral Plan covers 100% of the costs of the our services specified in your plan. In some cases, however, your family, your estate or executors may be asked for an additional contribution towards 'disbursements' (usually payments to third parties such as Cemetery or Crematorium fees, medical fees or musicians, for example) if their prices have risen beyond the increase in the Retail Price Index.
When you take out an Independent Way Plus plan, you have the reassurance that your money is protected. You select how you wish to pay for your plan and, depending on your choice, your money is paid into the Golden Charter Trust or to one of the UK's leading life assurance companies.